(向下滾動中文)
Hello.
We are creative visual communications company, using our creativity to drive business results.
What we do 
We create visual advertising and graphic design for branding, communications, promotions and packaging.
Watch a quick overview video here or see our listed services here. 
Effective Process
We partner closely with our clients to understand their challenges and objectives, so we create solutions that work effectively.
When we start each project we research the brand, the competitors and audience, to target our ideas and thinking.
Our Style
We look for clients that want to create interesting, fresh work, as it's what we are best at, be it for branding, graphic design, graphic art, packaging, promotions or advertising. Fresh and interesting work gives cut-through, gets noticed, is more memorable and more effective.
Age & Location. Taiwan & Shanghai.
We began in 2012 and as of 2020 are 8 years old (though our management have over 25 years experience). Our main office is in Taiwan. We create projects across Asia and for use around the world. We travel for business, meetings and production and have local support in several markets. We have several on the ground production team members in Shanghai.
Staff + Collaborators
We have 9 staff, for our work as a design studio. And a pool of collaborators, so we can work as an advertising agency - with copywriters, coders, photographers, directors, print production and colour proofers in Taiwan and Shanghai. 
Management
Our managers studied their masters in international brand marketing and BA honours in Graphic Design & Illustration in the UK.
They bring their 25+ years international experience from London, New York, Sydney, Singapore, Shanghai, Tokyo and Taipei.
You can see more about our creative director here > 
Our clients
We work with the world's leading brands regionally across Asia as well as SME's. Our clients past and present include: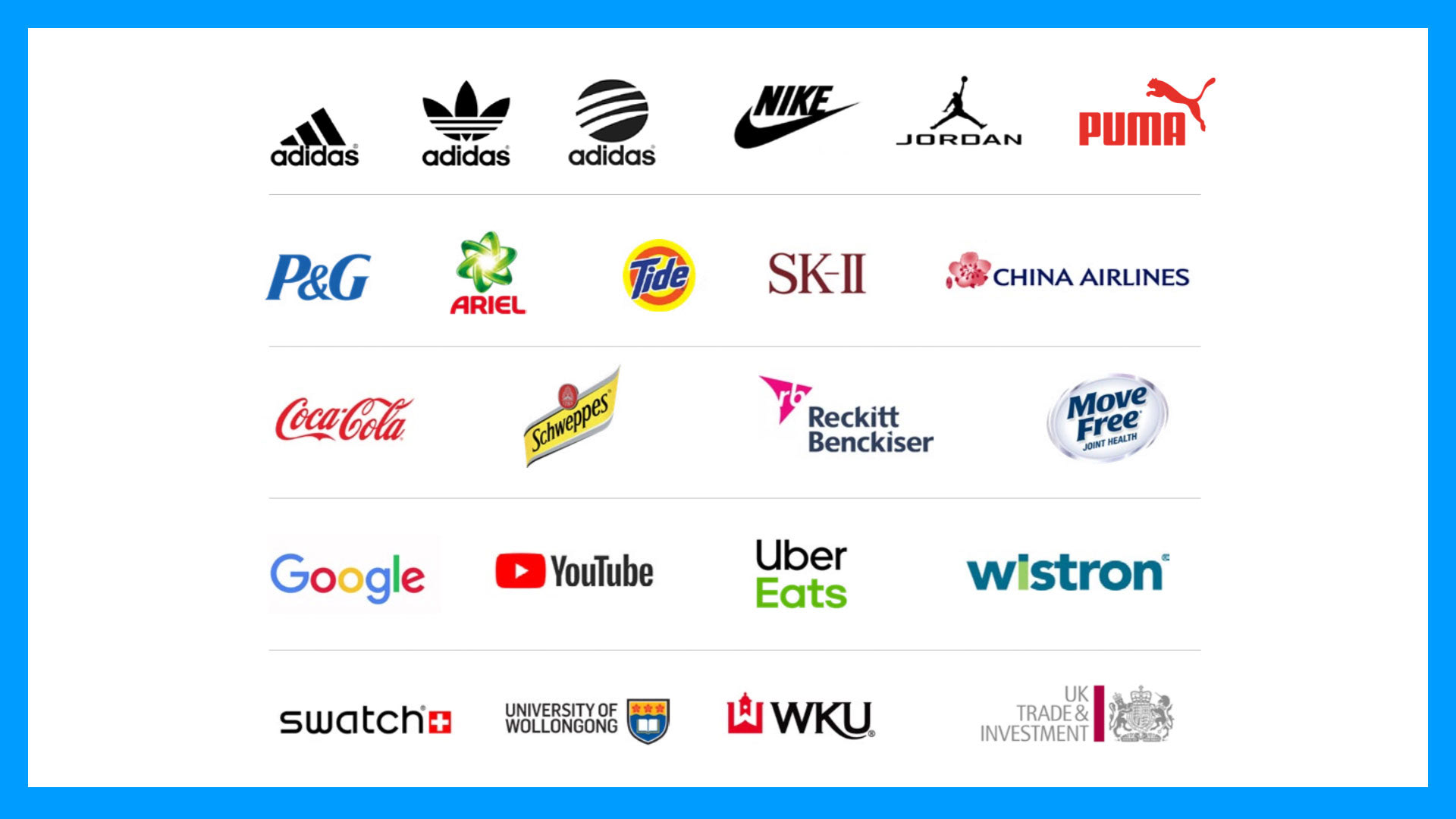 Our office is in Taiwan. Our team is in Taiwan and Shanghai. Our clients and projects are across the world.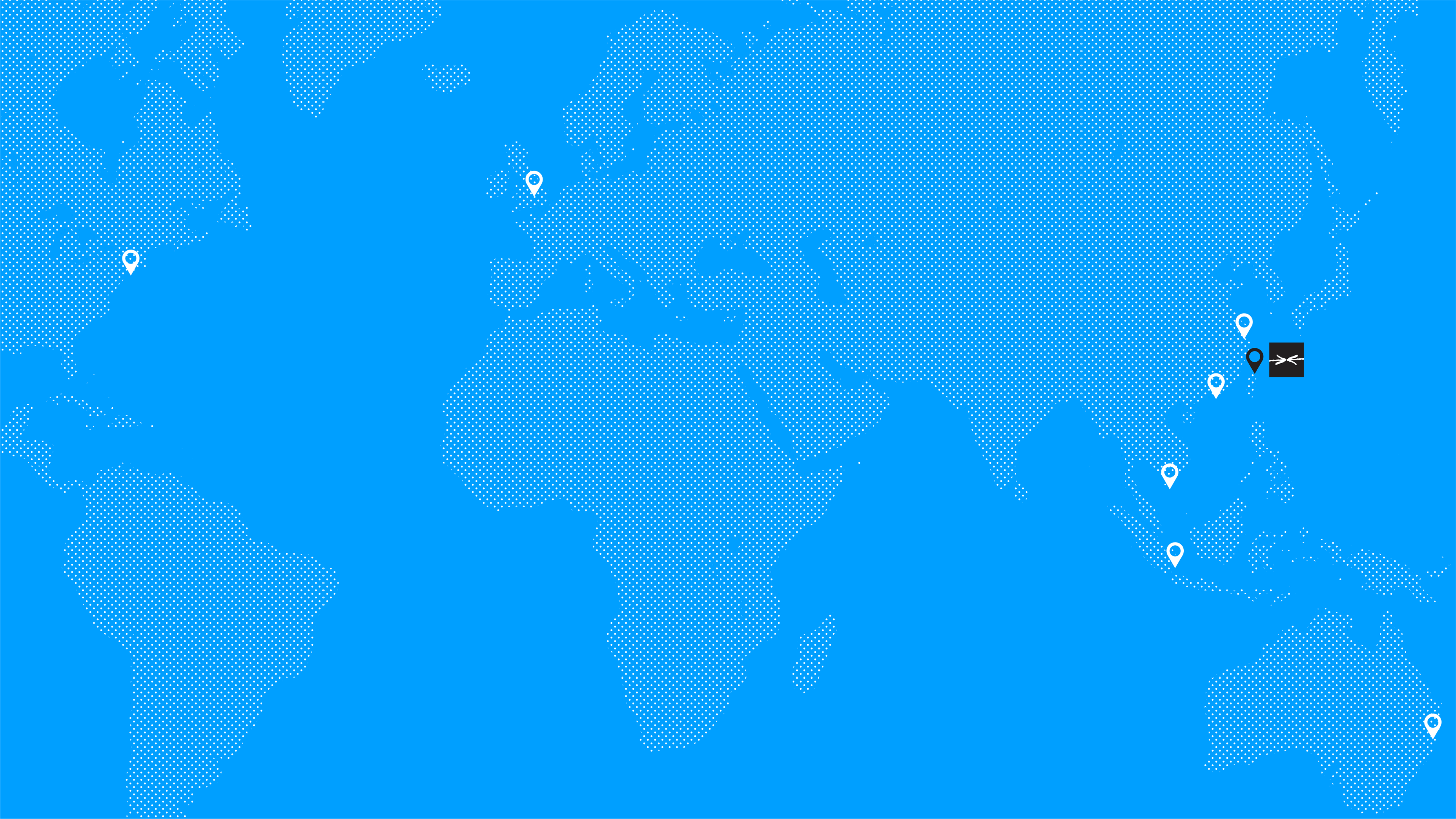 What people say about us
"With their dedication and commitment to creating our brand Name&Name were more like part of our company than an external supplier. They were honest and transparent and the quality of work was excellent, they over-delivered way beyond expectations."
Identity Design Client: Click2View, Singapore, 2013

"Excellent work."
Advertising Client: Google, Asia Pacific/Tokyo, 2012

"Ian Perkins - his CV reads like a who's who of creative agencies. Most people would love to work at just one of BBH in London, Chermayeff & Geismar in NYC, Emery Frost Design in Sydney or BBH in Singapore/Tokyo."
About our Creative Director:  Creative Review Magazine, UK, 2008

"Ian, that's the best work I have seen in a long time"
Alan Fletcher, Co-founder of Pentagram Design & the British D&AD, 2002
你好。
我們是一個創意設計公司。
服務項目




我們創造視覺廣告和設計。 觀看此處的作品總覽短片或在此處查看我們列出的服務。





高效率作業




與客戶密切合作、了解他們的目標與所需,創造獨一無二與具影響力的點子,提升且滿足客戶業務需求。





我們的風格




我們擅長創造充滿創意、有趣且令人為之一亮的作品,包含品牌形象、平面設計、包裝設計及廣告行銷,而我們也期待與擁有相同目標的客戶合作。





成立與位置。台灣和上海。




我們成立於2012年,總部位於台灣。 我們的作品橫越亞洲。 我們為商務、會議和生產旅行,並在多個市場擁有在地支持。


​​​​​​​


團隊成員&合作夥伴




我們的成員總共有 7人,一起為這間設計工作室打拼。 還有一群合作者,因此我們可以作為廣告代理商 - 與我們合作的撰稿人、編碼員、攝影師、導演、印刷品和彩色打樣機一起工作。





管理


我們的經理人在國際品牌營銷方面攻讀碩士學位,在英國平面設計與插圖方面獲得學士學位。他們在倫敦,紐約,悉尼,新加坡,上海,東京和台北擁有超過25年的國際經驗。
更多關於我們的創意總監 >   以及更多關於我們的經理人 >



客戶




我們與世界領先的品牌以及亞洲的中小企業合作。 我們的客戶如上所列。
人們對我們的看法
"在名與名的承諾與貢獻下,建立我們的品牌形象,名與名更像是我們的合作夥伴而非僅僅供應商。
他們誠懇與透明的工作態度,不僅提供了高質量作品,且遠遠超乎我們的期許。"


客戶 - Click2View,新加坡,2013。
"卓越的作品。"



客戶 – Google亞洲/東京品牌領導,2012。
"Ian Perkins 目前任職于 Wieden + Kennedy 倫敦,大多數人會喜歡單一只待在BBH 倫敦,Chermayeff & Giesmar 紐約,Emery Frost Design 雪梨,或 BBH 新加坡/東京,
但 Ian 的簡歷經驗像是好幾個不同人在不同的創意公司工作一樣。"



Creative Review雜誌,英國,2008。